Ed Sheeran finally announced in the morning of Wednesday, January 11st., the tracklist of the latest album.
The artist confirmed that his third album will be called Divide and will have 12 new songs. The news was rendered by an Instagram photo with song titles posted on a chalkboard. This had an impact deserved, collecting more than 300,000 likes in just two hours.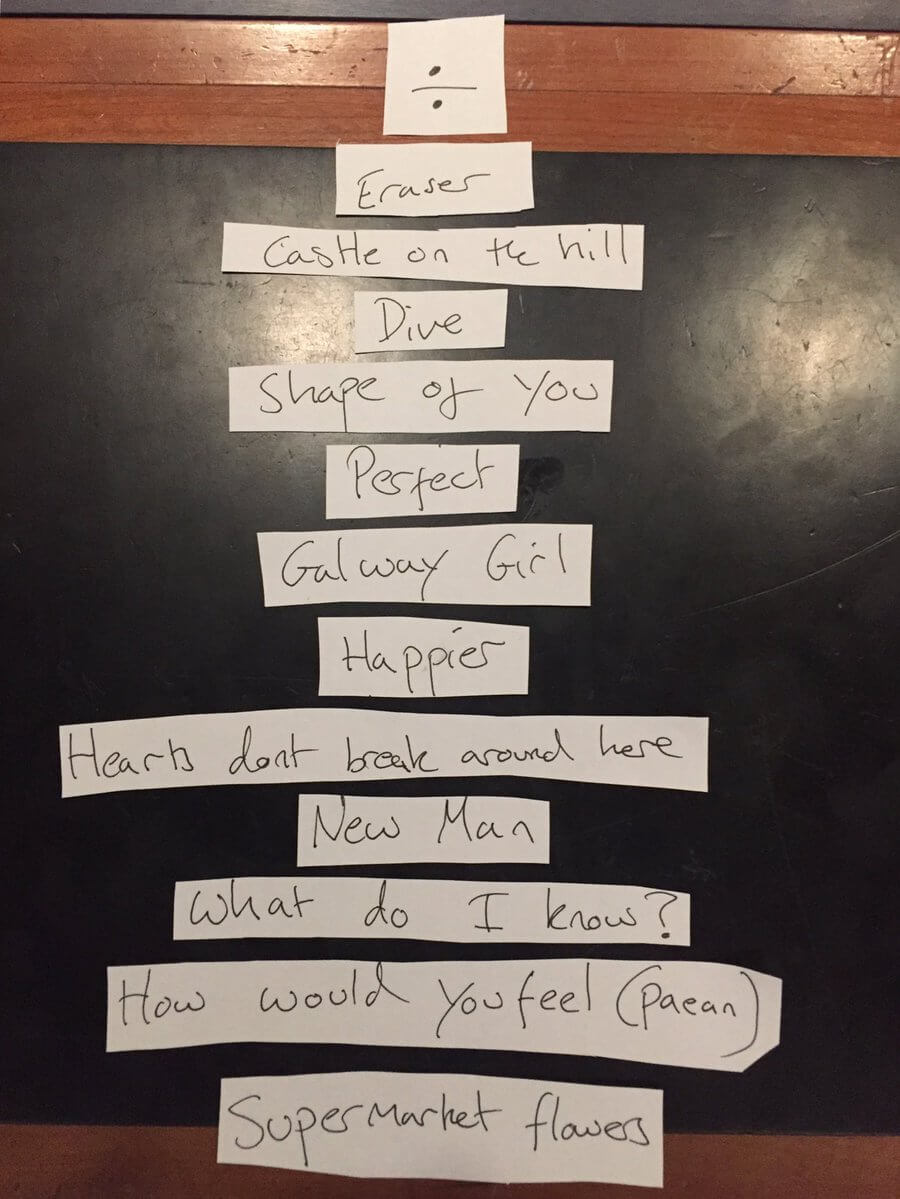 Below we mention the 12 songs that are part of the tracklist of the album "Divide" signed Ed Sheeran.
1. Eraser;
2. Castle on the hill;
3. Dive;
4. Shape of you;
5. Perfect;
6. Galway Girl;
7. Happier;
8. Hearts station wagon do around here;
9. New Man;
10. What do I know ?;
11. How Would You Feel (paean);
12. Supermarket flowers.
Save