Ariana Grande and John Legend lead us in the beautiful story of Bella and the Beast in "Beauty and the Beast" music video.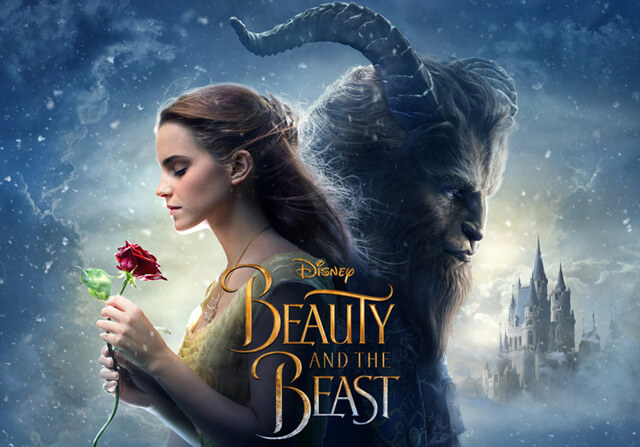 The two are in the Prince's cursed castle, where Ariana Grande is surrounded by dancers, dressed as giant rose petals, while Legend takes place at the piano, and around them we see the protagonists of the film. We spot here some fragments from the movie and see Bella (Emma Watson), the Beast and anthropomorphic teapot Mrs. Potts.
"Beauty and the Beast" is a remake of the original song performed by Celine Dion and Peabo Bryson for the 1991 Disney classic, so Ariana Grande and John Legend have had some very high standards.
"Beauty and the Beast", written by Alan Menken and Howard Ashman, debuted in the final trailer, for the new film "Beauty and the Beast", which hits theaters March 17th.
"Beauty and the Beast" is a 3D Walt Disney Pictures and Mandeville Films co-production. The movie is a re-make of Disney's 1991 animated film, an adaptation of Jeanne-Marie Leprince de Beaumont's fairy tale. It has a British and American cast that includes Emma Watson (Bella), Dan Stevens (Beast), Luke Evans (Gaston), Kevin Kline (Maurice), Josh Gad (LeFou), Ewan McGregor (Lumiere), Stanley Tucci (Maestro Cadenza), Audra McDonald (Madame de Garderobe), Gugu Mbatha-Raw (Plumette), Ian McKellen (Cogsworth) and Emma Thompson (Mrs. Potts).
The fairy tale is about Bella, a young woman who is taken prisoner by a Beast in his enchanted castle, in exchange for the freedom of her father, Maurice. Despite her fears, she learns to look beyond the Beast's exterior and finds the true heart and soul of the human Prince within.
Will you dare to rediscover a tale as old as time?