Linkin Park teemed up with Kiiara in order to release a new music lyrics video from their new album. They just posted "Heavy" directed by Tim Mattia who wanted to show the inner emotions battle.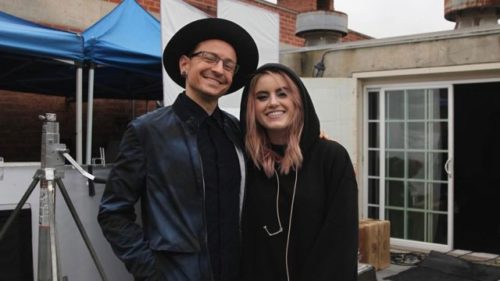 We are seing Bennington and Kiiara meeting in support group, each one exposing their story. While it was Kiiara's time to tell her story, Bennington starts to argue with another support group member. After this sequence, Bennington goes to the bathroom, where his character doubles and from here starts the fight between good and bad, between inner emotions, inner demons. All the story ends with Kiiara approaching Bennington in the bathroom, supporting him.
Linkin Park is ready to launch their new album "One More Light" on March 19th, via Warner Bros.
"One More Light" Tracklist:
Nobody can save me;
Good Goodbye;
Talking to myself;
Battle Symphony;
Invisible;
Heavy feat. Kiiara;
Sorry for now;
Halfway right;
One more light;
Sharp edges.
It seems that they waited long time to release this album, so just can't wait to see more of it!